We have every right to be anxious about the impact of Brexit on our Council and its services, writes Councillor Phélim Mac Cafferty following a speech on the People's Vote
Just this week further details of the Brexit mess have been unveiled:
As a Councillor here in Brighton and Hove I am especially concerned how Brexit will hit our community and I have every right to be anxious. The Local Government Association calculates that local communities face an £8.4bn funding gap from the point the UK exits the EU. Councils around the country are already beginning to fail due to cuts from the Conservative Government. Over the summer we learned that Somerset Council is likely to join Northamptonshire County Council in going bankrupt. Another 15 may join them in the next 12 months.
Councils need a further £8bn by 2025 just to stand still, never mind pay for the rising cost of adult social care. We can not withstand a Brexit double whammy too. We have repeatedly raised concerns about the impact on local councils. With such Brexit uncertainty who can plan for the future of local services, never mind make wise decisions?
Last year the EU invested £17m to support 600 farmers around Brighton; it has invested over £100m to support research projects and £1m to create jobs. Our city and this country still has had absolutely no clarity about where any of the EU funds will come from in the future.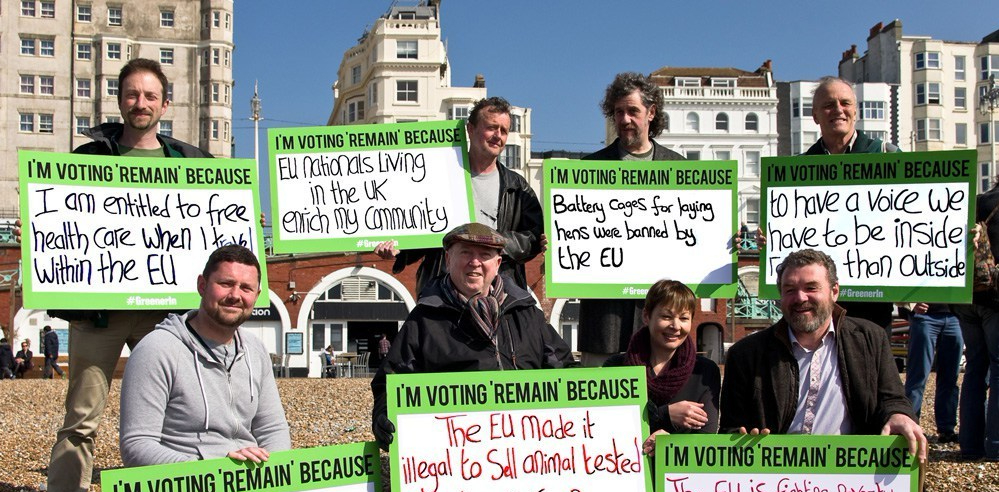 This was the biggest decision in a lifetime and so much of it was built on lies, half truths, conjecture and so little of it on accountability, the truth, democracy. On a self-interested gamble from the Bullingdon Club we have redirected the entire fate of the nation. While a key 'Leave' argument focused on how the UK public could 'take back control', on core issues like human rights, or our trading relationship with the world post-Brexit, the public are being frozen out of the debate. While the lies are now coming out daily in the wash, have we had anything other than the hubris of government ministers about the lies and corruption at work?
Twenty years on from when fences and borders were being pulled down by communities in Northern Ireland on their brave steps towards peace, it is a disgrace that the European Research Group and their far right friends are leading the charge on ending this legacy. There are hundreds of jobs in Northern Ireland- and so much of its infrastructure- that relies on EU funding. Over the summer I talked to dozens of people in Northern Ireland about how they feel- many sadly are now openly talking about the return to war. We should be very clear: that if there is war in Northern Ireland there will be war here too. So we must do everything we can to revive the Northern Irish peace process and give functioning, thriving democratic institutions back to the people.
A Pandora's box of resentment and suspicion has been opened up by the fanciful claims that 'we' could somehow get 'our' country back through a Brexit vote. The xenophobic genie is out of the bottle – but what do you expect against a backdrop of 8 years of Tory cuts, of nasty scapegoating. We must be clear: we will oppose the growth of the far-right and will not allow the current climate of fear to go unchallenged. That's because not just Brighton and Hove- but this country- is better than this.
It is time to drag Brexit back to the drawing board so that councils like Brighton and Hove and the people we serve have our say and stand a chance in the future. Last year Brighton and Hove City Council became the first English Council to back a 'People's Vote' when Green Councillors brought a proposal forward. It has now been joined by dozens of other councils. We have already asked the Government to reveal the truth about the impact that leaving the EU will have on the city. But I won't be holding my breath for a response.
---
The times are uncertain but we must be focused and vocal as our city and our country stands to be drastically affected. There is a way out of the dreadful mess. Defiance is the only reasonable response in the face of such political incompetence. Repeatedly polls are showing a slim majority support for a second vote on Brexit. Now the shambolic 'deal' is coming to light, people deserve a genuine say over the future of the country through a people's vote. We can still stop Brexit. We can still repair our relationship with Europe. But we can't stop there, we have to fundamentally change how the European Union works so it works for the very communities who have felt so alienated by it and our precious environment.