... Greens take action. Action on the climate crisis. Action on the rising costs of living. Action for a fairer Brighton & Hove.
At the height of the pandemic the Labour administration collapsed and Greens stepped up to manage the city and support residents with the limited means available after years of Tory austerity. Without a majority their innovative initiatives, like food waste collections, were blocked by Labour and Conservatives. Today your seven Green councillors continue to work hard for their residents and our city.
In Westminster, Caroline Lucas has been fighting for you in parliament - holding the Government to account.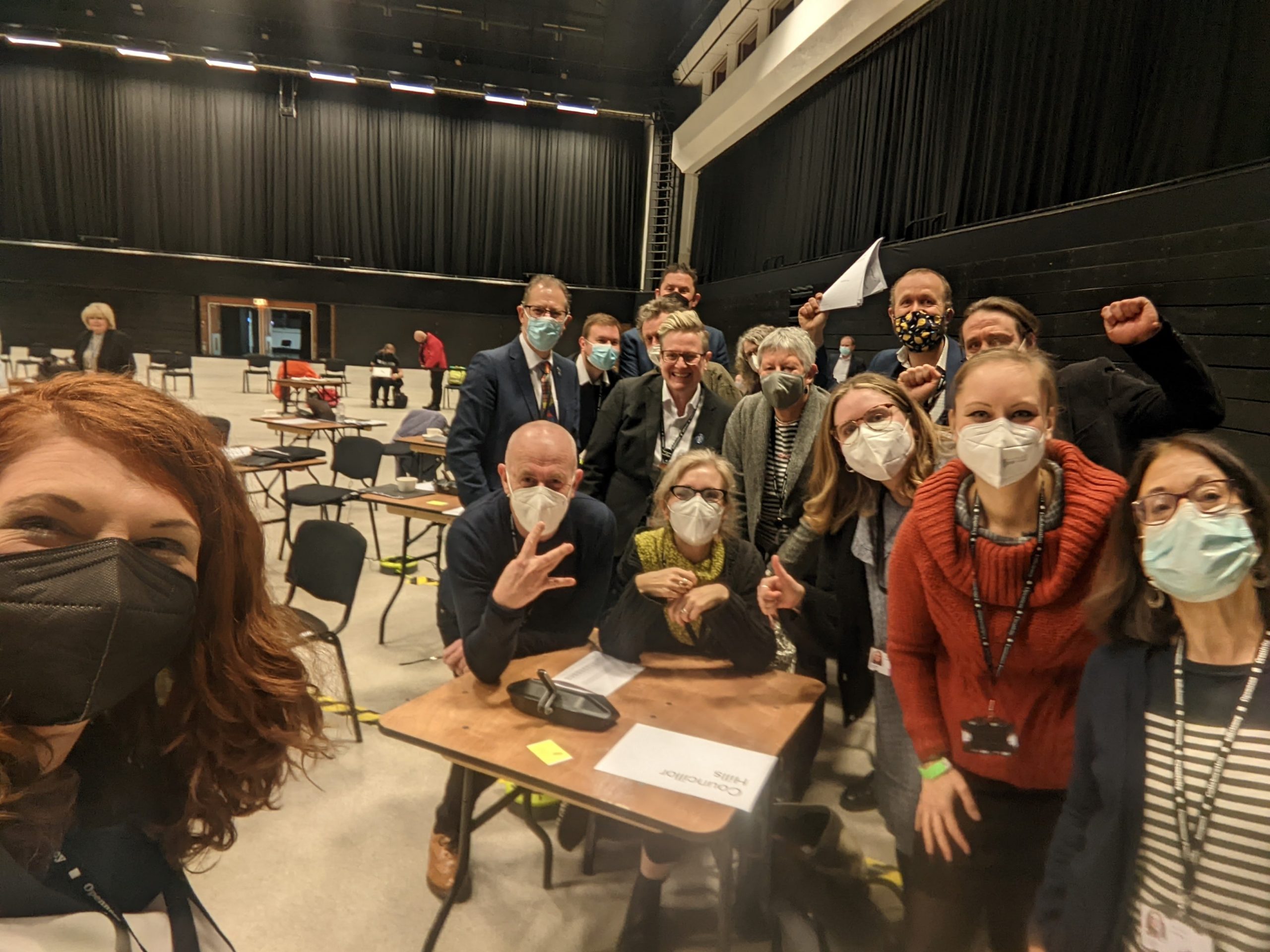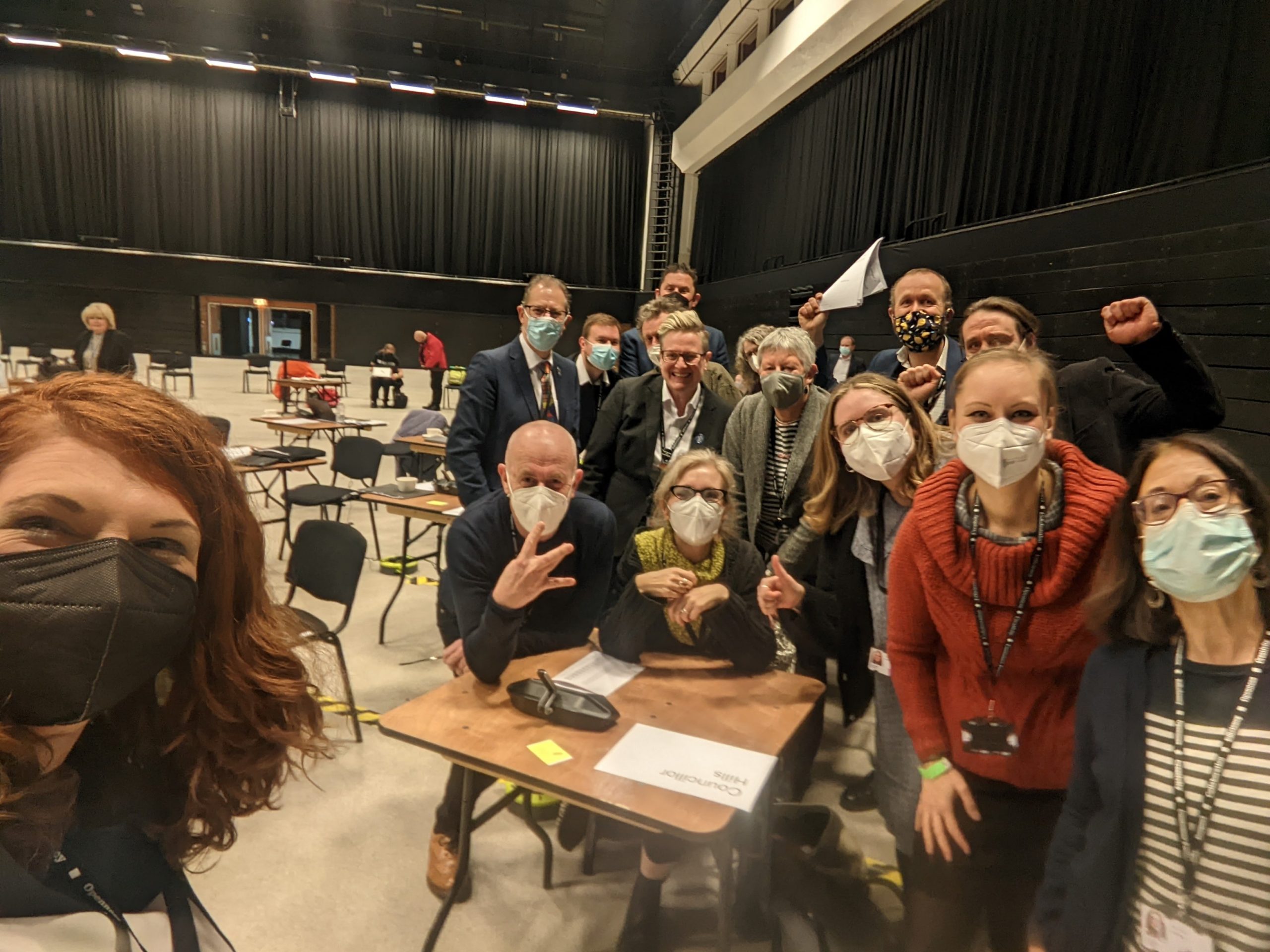 Our manifesto demonstrates just some of what we've managed to do in only two years. Imagine what Greens could achieve over the next four. When you vote Green on Thursday 4th May, you vote for action: action on the climate crisis, and for a fairer Brighton and Hove.
Discover our full manifesto here or download a pdf copy by clicking on the button below.
In addition, we have also clearly outlined our commitment to the people of Brighton & Hove on housing. Click the button below to download our additional Housing Pledges.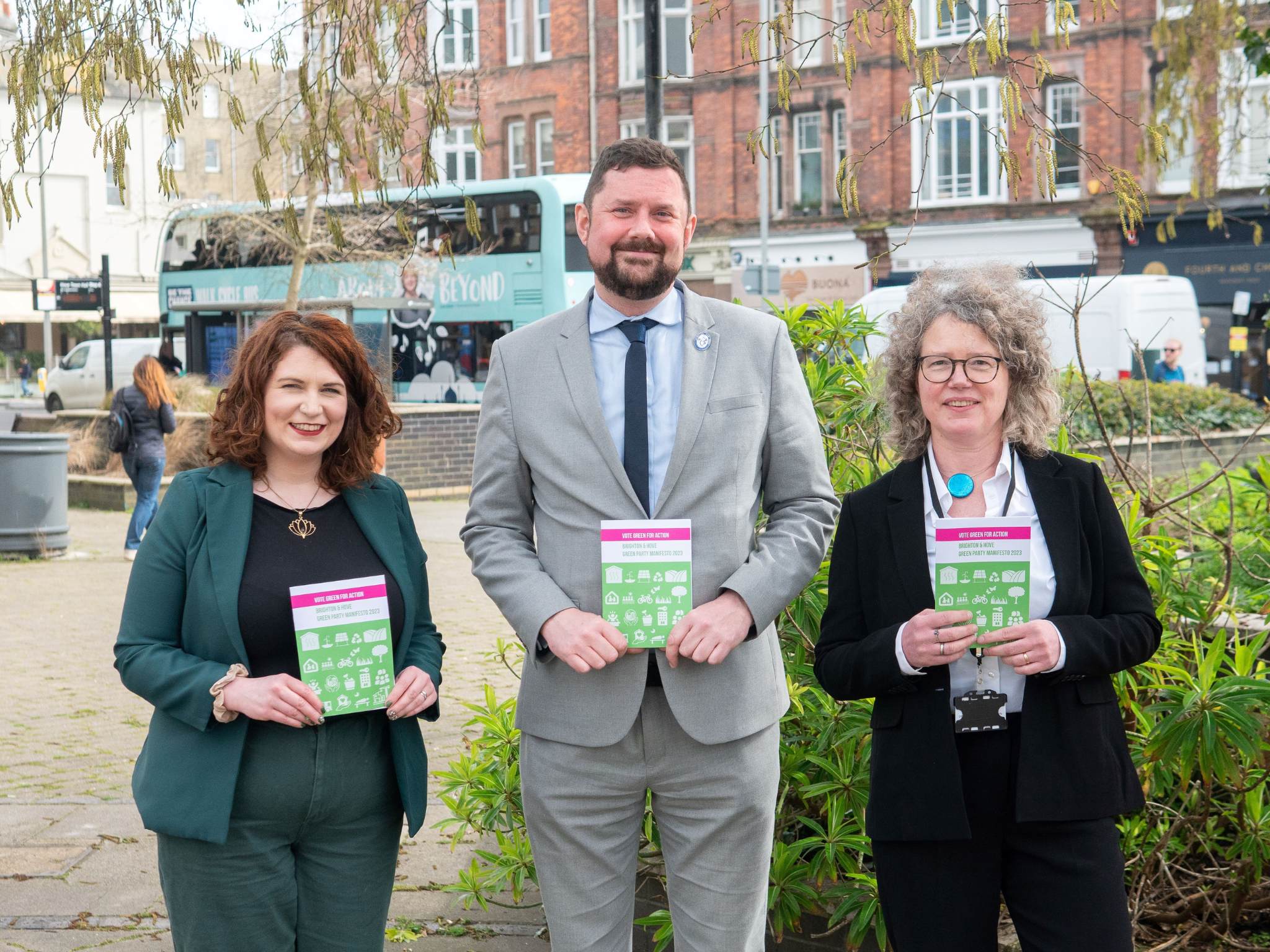 Greens are working to support people through the rising costs of living. Whether that is protecting essential services like children's centres and libraries from cuts. Or increasing funding for emergency support - including food and essential white goods like fridges or ovens. We also worked with partners to launch a crisis fund that people can donate to if they are more comfortable.
You can trust the Green Party to act on the climate crisis. We're investing millions of pounds locally on projects that reduce the rising carbon emissions. That includes investing in sustainable drainage projects, rewilding, biodiversity and warm homes. We are also working on increasing the things you can recycle, such as food waste and more plastics.
We have continued to challenge the Government's mismanagement of the pandemic and call for better. Billions of pounds were wasted on contracts for the Government's friends - that could have been spent helping the NHS or the most vulnerable. Within our powers, we took action - like advising our primary schools to close, or ensuring strong measures were kept in council services.
The costs of housing in Brighton & Hove are too high. That's why we are building new, affordable council homes across the city. In Coldean, Moulsecoomb, Portslade and more, more and more council homes are finished every year. We are also buying existing homes too, ensuring that we can provide more and more people with a safe home to live.
Our vision is for a city that is fair for everyone. That means taking action against discrimination. We are working on dismantling racism, including in education settings. Greens have also pushed for more rights for trans people and launched our 'Fairer Brighton & Hove framework' to support those who need extra support.
We want everyone to be able to get around safely, however they travel. We are investing in making the city more walking friendly. We are also working alongside bus providers to improve public transport. And of course, we've invested in safe cycling measures too, including installing secure cycle parking hangars.
We've launched two reports into our achievements for the city. For a more indepth look at what Greens have done for Brighton & Hove, you can read them here.
You can also read our previous manifestos.