On 2nd May 2019, we will be electing 54 representatives on Brighton & Hove City Council across the city. To find out more about your candidates, please scroll down below or click the link to your ward.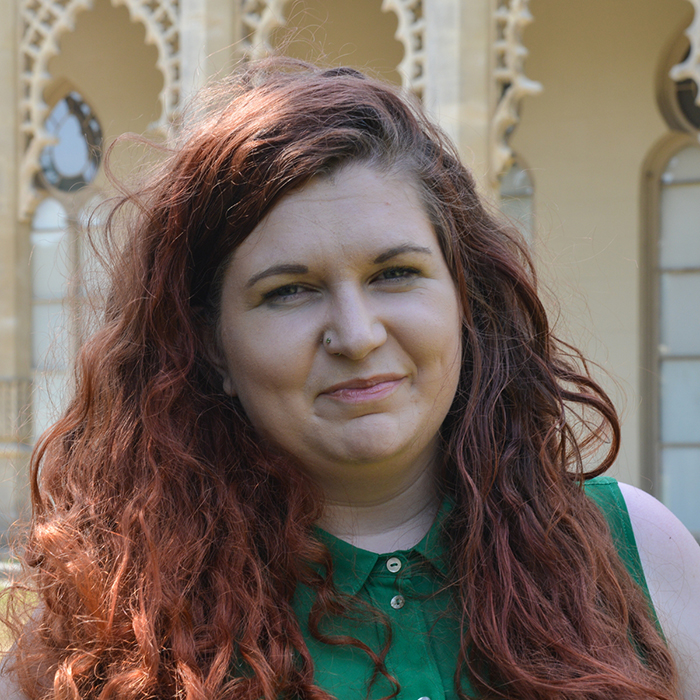 Hannah is the Young Greens co-organiser on the Brighton & Hove Green Party executive and works as Digital Communications Manager for a local charity.
@Hannalytical
Phélim is the Convenor of the Green Group of Councillors on Brighton and Hove City Council. He has represented Brunswick and Adelaide ward since May 2011. He sits on the Policy, Resources and Growth Committee, Planning Committee and the Tourism Development and Culture Committee.
@PhelimMac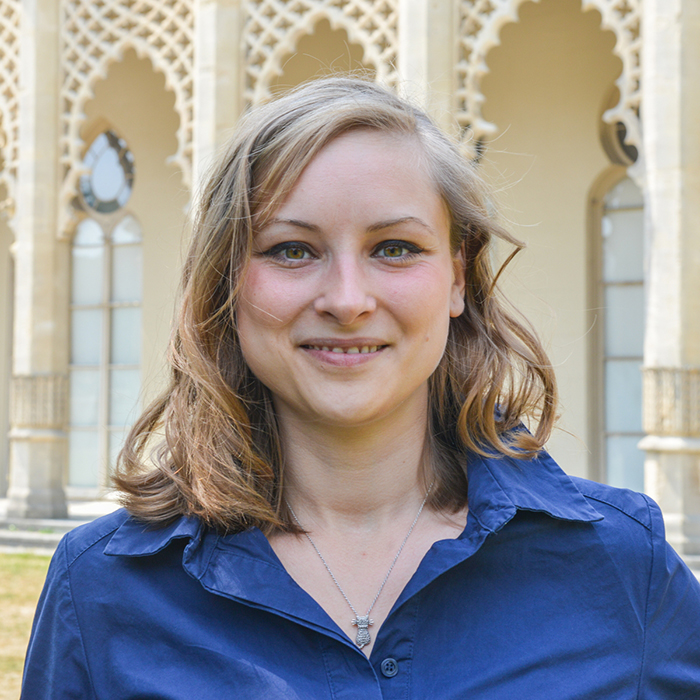 Marianna moved to the UK from Germany 10 years ago and works as a Quality Engineer. She stands up for the rights of women, workers, young families and disabled people. She strongly believes that the UK's place is within the EU. If elected she will work hard to reduce single use plastics and the effects of austerity in our fantastic, vibrant city.
@GoldsmidGreens
Raphael lives in Goldsmid and is hoping to represent young people and the LGBTQ+ community. He is the Co-Convenor of Brighton and Hove Young Greens and is a trained teacher of English as a Foreign Language.
@GoldsmidGreens
Steve is an engineer and has lived in Brighton and Hove for 30 years and has two young children. If elected Steve will work for a safer, cleaner environment and to reduce inequalities.
@GoldsmidGreens
David has been a councillor since 2015. As the Green group spokesperson on housing, he has set up a good landlord scheme and also helping lower rents on 500 new properties in our ward. He works tirelessly with local community groups, while pressing for fairness and sustainability in council activities.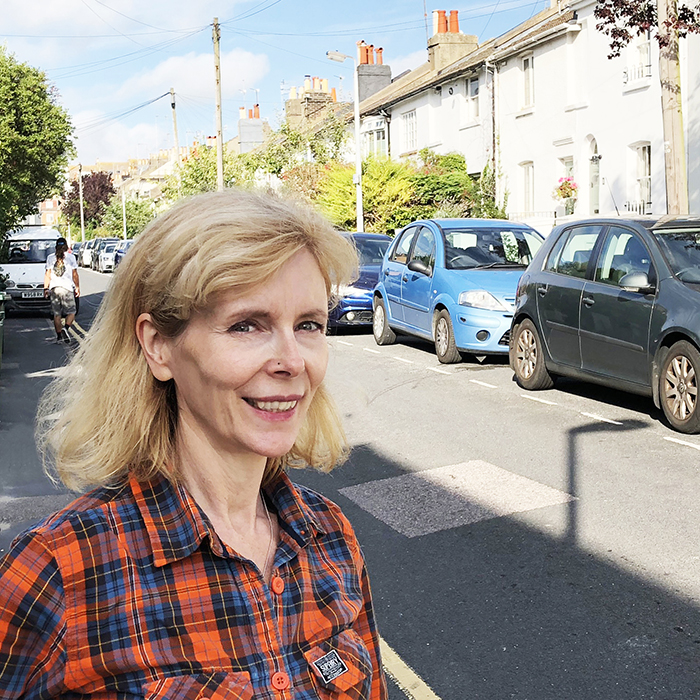 Elaine is passionate about creating a cleaner, fairer and safer environment for residents. She has lived in the ward for ten years and is a committee member of the Hanover and Elm Grove Communities Forum, a body set up to address local issues. She works locally as a lecturer and copywriter.
Steph is a former Brighton and Hove councillor, where she diligently followed through casework, and supported residents with local issues, such as housing, parking, and anti-social behaviour. She works in a frontline public sector job in Brighton, where she is a trade union steward.
Alice is the co-convenor of Brighton and Hove Young Greens and is completing an MA at the University of Sussex. She is honoured to be selected for Hollingdean & Stanmer ward.
As Honorary Alderman of the city, lifelong campaigner and former councillor, Jack is delighted to be selected as candidate for his home ward of Hollingdean & Stanmer.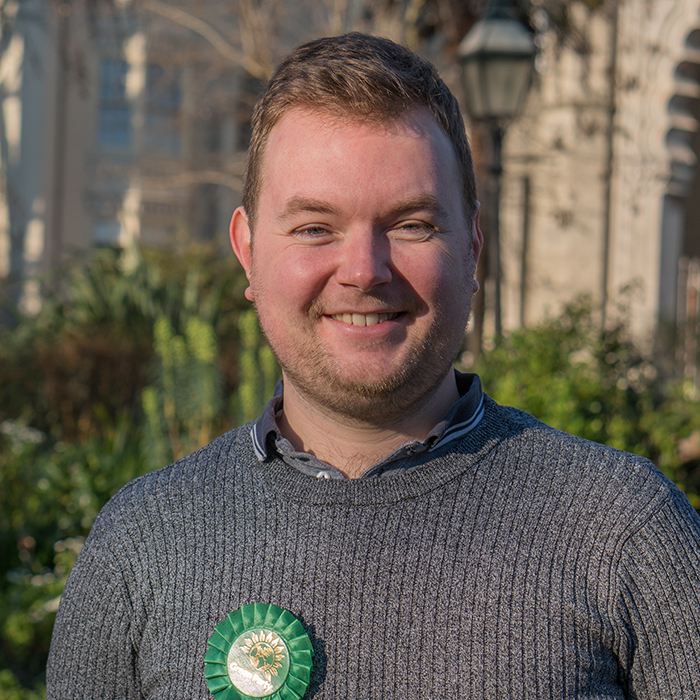 Martin is an engineering doctoral student based at the University of Brighton. He is also Young Greens co-organiser on the Brighton & Hove Green Party Executive.
Mitchie Alexander is a local community volunteer and campaigner.   Mitchie is Chair of Friends of Farm Green in Bevendean, is Vice Chair for the annual BevFest and is part of the volunteer team for CHOMP Moulsecoomb.
Sarah Kingdom has lived in Brighton for 8 years, where her children now go to school.  She is a passionate advocate for community, an energetic and sociable campaigner, an experienced educator and creative and a driven, hard-working problem solver.
@SarahPiano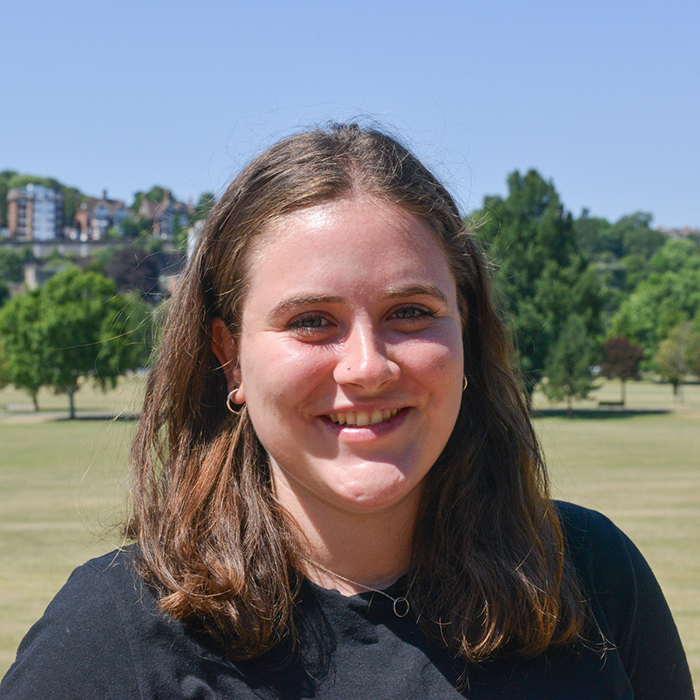 I'm excited to be standing to represent the residents of Preston Park, especially young people, who are too often underrepresented in politics.
@AmyHeley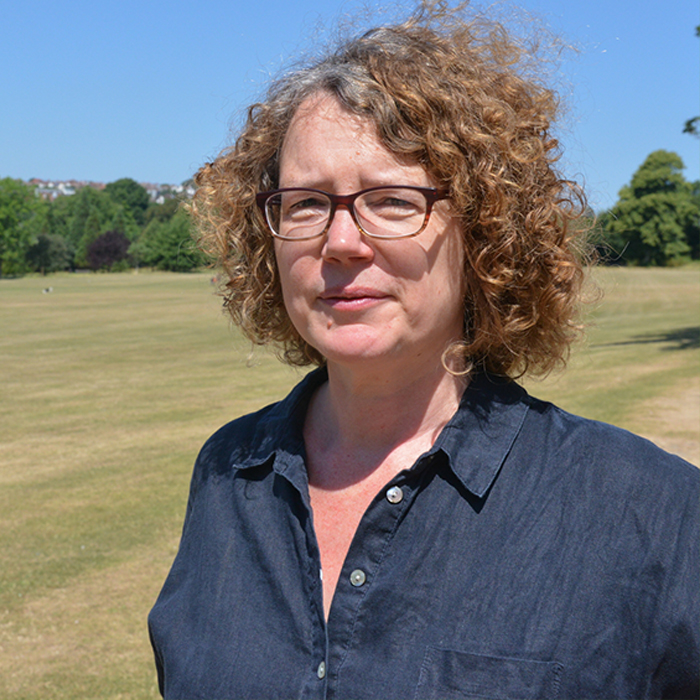 I'm looking forward to doing my bit to make Brighton an even more welcoming and vibrant place to live, and a cleaner, greener, and safer one too.
@MCQ_cellos
I'm proud to have been chosen to represent residents of Preston Park ward at the last two elections, and hope you feel I've done a good enough job to vote for me again in May. If you do, I will continue to work hard to help all the ward's residents with the issues which matter to them day to day.
@PrestonParkGrns
Working in the sustainability industry will enable Lucy to improve waste management and protect our natural resources. She is keen to work with local groups and return Brighton and Hove to a leading environmentally friendly city.
@QueensParkGreen
Martin lives in Brighton with his partner and their dog. He has campaigned for affordable housing and is committed to an inclusive and positive politics. He would be proud to continue the great work of previous Green representatives in Queen's Park.
@Martin_Farley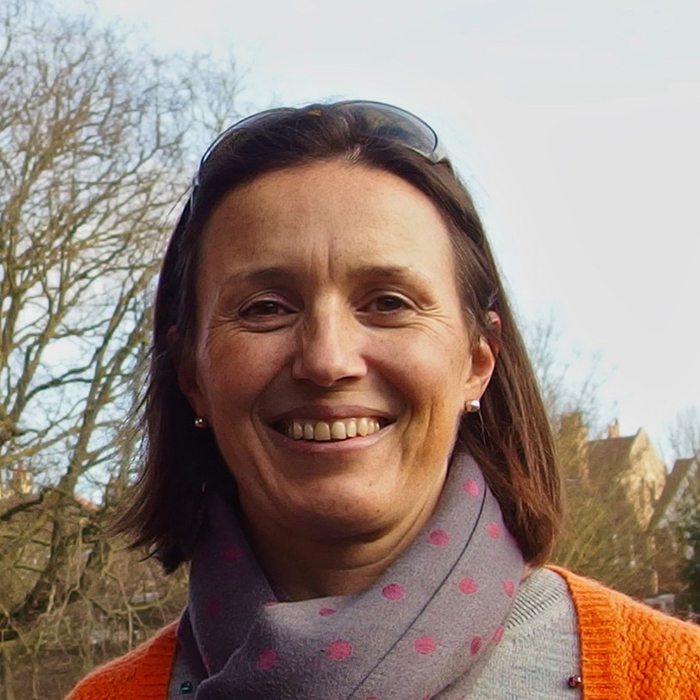 Clare has lived in the Queen's Park area of Brighton since 2002. She is passionate about education, and improving our open spaces and city environment, and is proud to be standing for a party that prioritises social and environmental justice.
@ClareEcographic
Tom has represented Regency ward since May 2015 and is the founder and CEO of The Big Lemon. 
@TomDruitt
Alex has represented Regency since May 2015, having previously served as a councillor in Goldsmid ward.
@Alex4Regency
St Peter's and North Laine
Lizzie has been a councillor for St Peter's & North Laine for almost nine years now. She is keen to help bring out the best in our city, so that people can continue to enjoy living here.
@LizzieDeaneBTON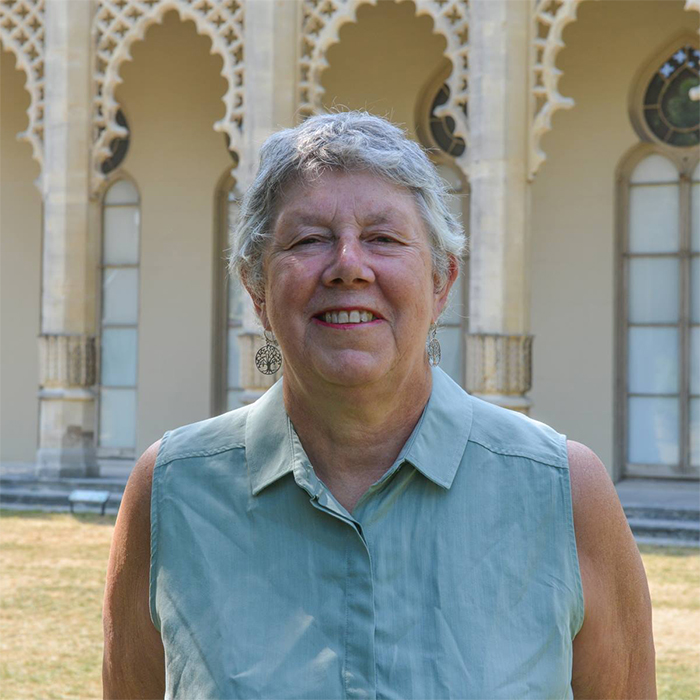 Sue is a former city councillor and was Chair of the Children, Families & Schools Committee 2011-2015. She is honoured to be selected as a candidate and is looking forward to meeting you out and about.
@ShanksSue
Pete has been a serving councillor in St Peter's & North Laine for over 20 years. He is committed to pursuing a cleaner, greener and healthier future for the city, where all travel options are air pollution free.
@SPNLGreens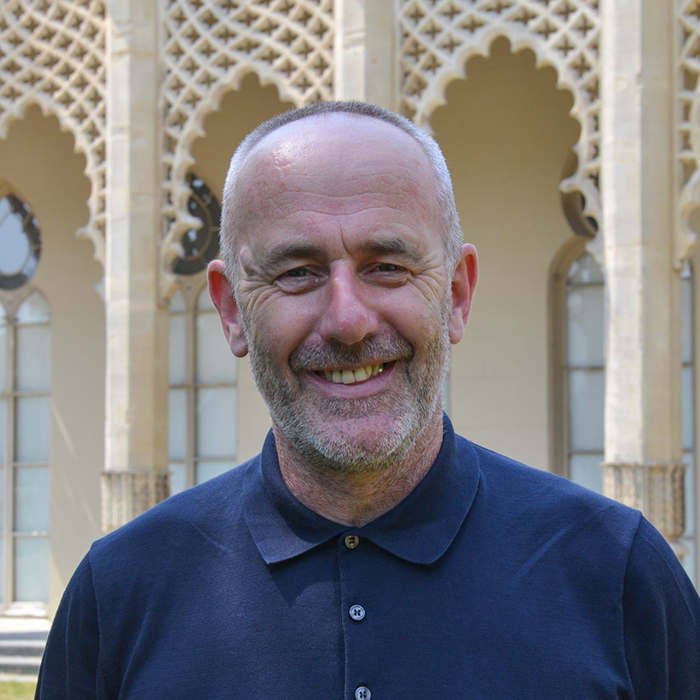 I'm Steve Davis and I would love to have the opportunity to to represent our wonderful community.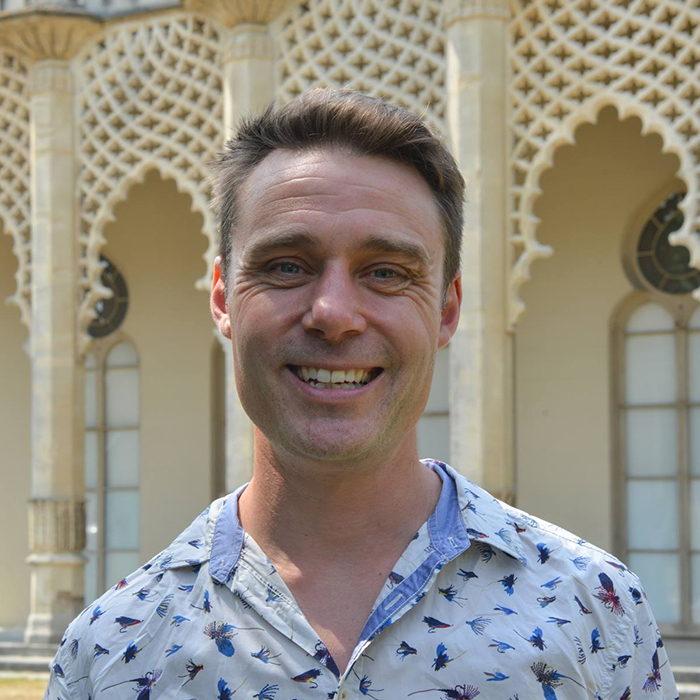 Jamie Lloyd has lived in Withdean Ward for the past 13 years and his children have attended schools here. He is an active member of the local community and is passionate about improving recycling and reducing litter and traffic pollution in the city.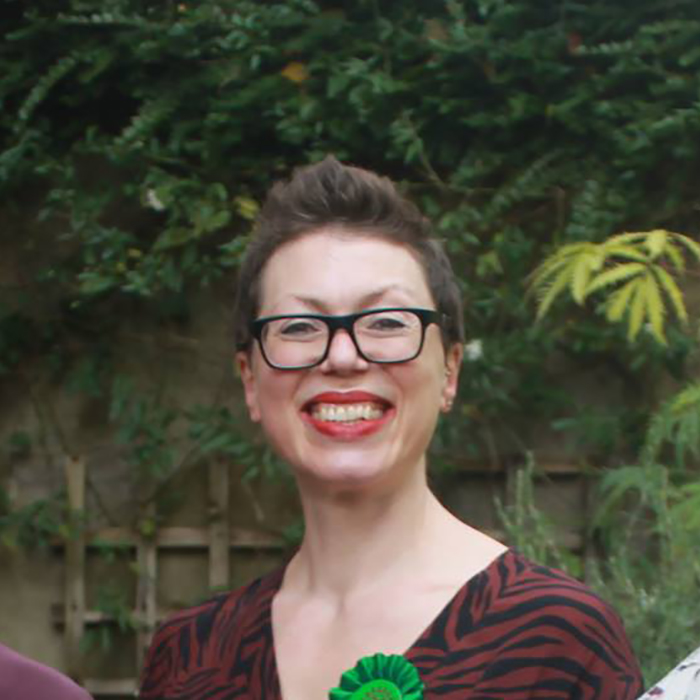 Sarah is a local parent and campaigner who wants to encourage more women to get involved in politics and is excited to have this opportunity to become a strong Green voice for Withdean and to stand up for our fantastic community.
@ThatSarahNield
GENERAL ELECTION CANDIDATES
We've selected our general election candidates ready for the next election, whether that's a snap election or the planned election in 2022. You can read more about our three candidates below.
BRIGHTON PAVILION

Caroline Lucas has been elected as MP for Brighton Pavilion three times since becoming the UK's first Green MP and doubled her majority in 2017, receiving over 50% of the vote as the Labour and Conservative vote share shrank.
On her re-selection Caroline said:
"It's been an incredible honour to represent the people of Brighton Pavilion in Parliament since 2010 and I'm proud local Green Party members have re-selected me as their parliamentary candidate.
"No matter who's in Government, I will always stand up for our city our local schools and hospitals, our unique local businesses and diverse communities as a strong, independent Green voice in Westminster."
The former Green Party leader has been a loud opponent of Brexit and spoke at the national 'People's Vote' march in London in October 2018. Brighton Pavilion voted overwhelmingly to remain in the European Union in June 2016.
HOVE
Green Party Councillor and Finance lead Ollie Sykes has been selected as the Green candidate in the Hove constituency.
Ollie has been city Councillor in Hove for seven years including four when Greens led Brighton and Hove City Council and has been the party's Finance Lead since 2014.
"I'm thrilled to have been selected to stand for Parliament for the Green Party in Hove. All over Europe we're witnessing very strong results by Green Party candidates as the abject failure of mainstream political parties to tackle the big issues of our time has become crystal clear. Evidence of environmental decline and the effects of climate change are in the news almost every day. Greens have positive answers to the big questions facing us and our country and I hope our message will resonate with the residents of Hove.
"I'm proud of the role that Greens have played in the city; leading on the campaign against single-use plastics, taking urgent action on the homelessness crisis and holding the Labour council to account. As parliamentary candidate for Hove I would look to highlight the difference a second Green MP would make for our city."
BRIGHTON KEMPTOWN

Green Party councillor Alex Phillips, who will become the city's youngest ever mayor if re-elected as a councillor next May, has been selected as the Green candidate for Brighton Kemptown,:
Alex said:
"Having lived at the bottom of Whitehawk for over five years, across the road from where my husband has worked for the last decade, and especially since giving birth to my baby Rafi last year, I feel more and more embedded in my local community.
"Brighton Kemptown is quite a mixed constituency and the demographics vary enormously from the deprivation that exists in neglected parts of our city like Whitehawk to the grandeur of Roedean. As an experienced local councillor I am well positioned to fight for campaigns that matter to everyone in the constituency: from the NHS services including the hospital, as well as opposing austerity to the human rights and environmental legislation which we will lose next year through Brexit..
"I've lived in Brussels and speak French and German and I know the huge benefit that EU nationals have had on our city. A European city like Brighton and Hove needs proud European representatives. Caroline Lucas has been essential to the movement against a hard Brexit and we're ambitious about sending other Greens to join her in Westminster."