We rely heavily on donations from our supporters to get Greens elected in Brighton & Hove and to support them once elected. To help us, you can make a donation or buy an item from our shop. Money raised from shop purchases goes towards keeping Brighton & Hove Green.
Items can be  collected from our office in (by Brighton station) or posted anywhere in the UK for £3.80pp.
For any queries regarding our shop, you can contact us at [email protected]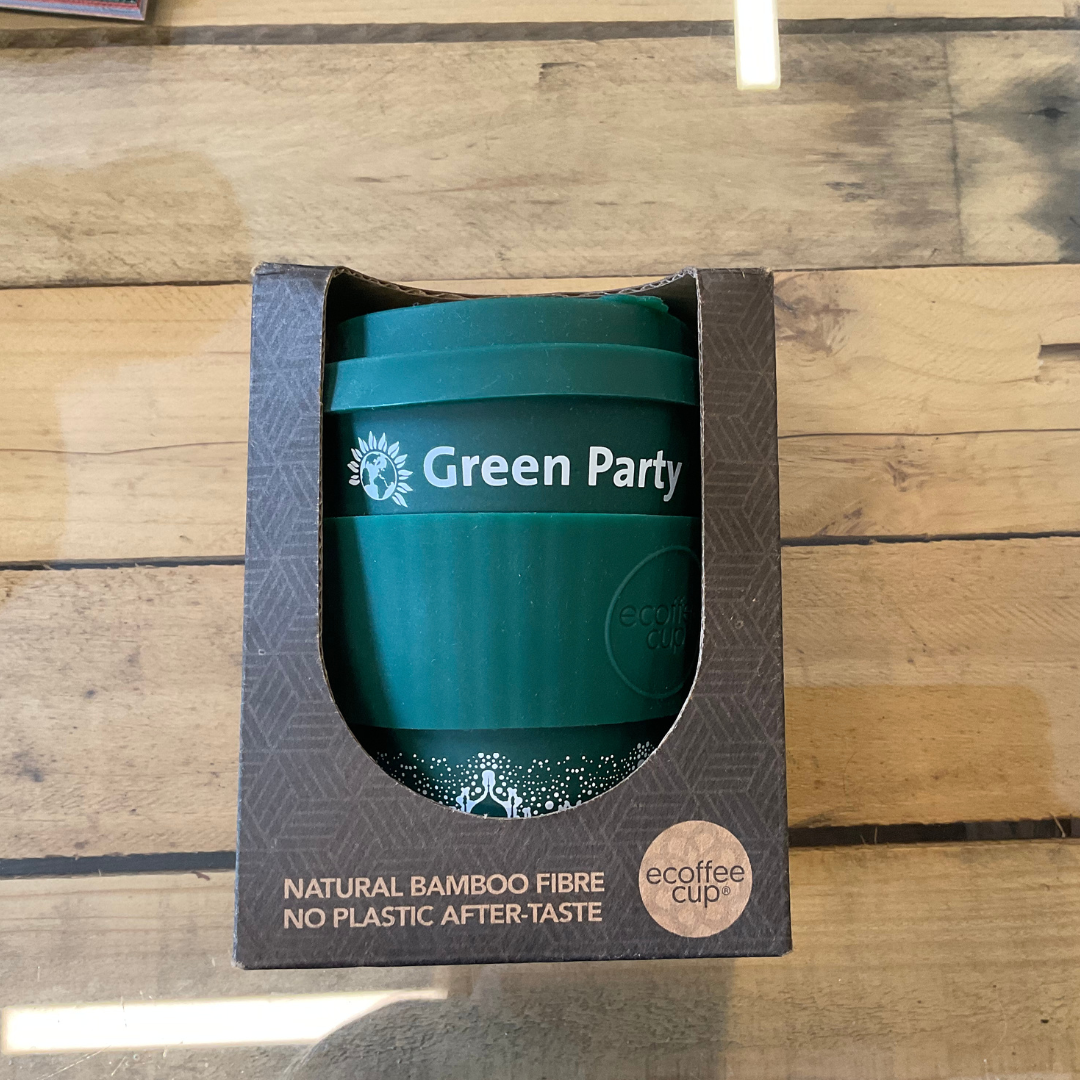 Looking for an environmentally-friendly way to get your coffee? Avoid plastic waste with a Green Party branded cup.
The cup is made from natural materials (see here for more information).
Price
The cups are £10 each. You can choose to collect your cup from our office at Brighton & Hove Green Party, 39-41 Surrey Street, Brighton, BN1 3PB during our opening hours or for an additional £3.80 postage and packaging, we can post this to you anywhere in the UK.
For international orders, please contact us for postage costs.
To purchase, please complete the form below.