We are proud of Brighton & Hove and know that you are too. We have heard you want change as well though, and we are committed to delivering it. Like you, we are ambitious about creating a city where everyone has a safer, happier future – and we want to do it together.
Welcome to Brighton and hove green party
The Green Party is the only major political party in the UK that is committed fully to a life based on democracy and justice within the planet's limits.
The Green Party has always dared to be different - and we've always known the power of good ideas.
Unlike others, we know that our planet has environmental limits, we understand that not everyone wants to live to work, that inequality is not just unfair, but damaging to everyone in society. And we have the bold solutions which allow us to offer inspiration in this age of uncertainty.
Donate and Support our Work
We rely on donations from ordinary members to fund our activities  Please consider supporting our crowdfunder, allowing us to work hard in your local area.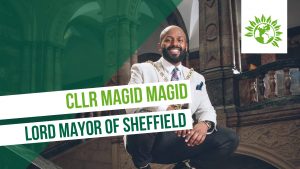 Magid Magid, the Lord Mayor of Sheffield and Green Party Councillor, is joining us in Brighton on 27th February. On the 27th February 'Magic Magid' is heading south to share his […]
Read More